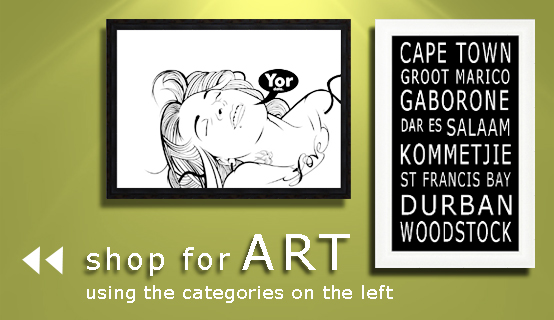 step 1: SELECT ARTWORK

Use the categories on the left (Subject, Artist, Style etc) to browse the gallery and find your perfect print..

or, go straight to our 'Curated Collections' where we've put things that work well together...
or, use the keyword(s) search in the menu bar at the top of the page

or, you can upload your own image on our 'Create' page.

If you can't find what you're looking for then please email us - we are experts at sourcing all images.

Then click "See It Framed" or "Add to Cart"
step 2: SELECT PRINT SIZE AND PAPER TYPE
Use the dropdown lists to choose the size of your print - and the type of paper that it will be printed on.

If you want to know more about our different papers look at 'About workART Paper Types'.
Then click "See It Framed" ... or simply buy the print by adding to your cart.
step 3: CHOOSE A FRAME
This is the fun and creative part where you get to design the perfect combination of mountboards, mountboard size and frame profiles to frame your Art just the way you want it.
Have a look at some of our other articles that give hints and tips on perfect framing - 'How to Frame Your Art'.

Our Framing is gallery quality check this link for details 'About workART's custom Framing'.
When you have found the perfect combination, click "Add to Cart" ... or email the image to your client for their approval.
step 4: CONFIRM ORDER

Proceed to checkout using Payfast as our secure payment gateway or pay direct by EFT. You will receive your order confirmation by email.
step 5: RECEIVE YOUR FRAMED ART

You can track the status of your order through your account on our website.
Once your artwork is ready it will be delivered to straight to you. We either use our Own Vehicles or use BEX Express to deliver countrywide.
using workART.co.za:

The more you use workART.co.za, the faster it will become, since the framing application will be cached on your computer for speedy access.
It really is this easy... no more headaches trying to source artwork... no more trips to framing shops... We provide on-trend frames with a distinct focus on art by South African artists ...

We were the first online printing and framing gallery in South Africa and have been in business since 2010.
If you need any further assistance, or you can't find something you're looking for, you are welcome to contact us at info@workart.co.za